SECURE AND CONNECTED
It stands to reason that as a private property owner you're proud of your facilities and desire to have the public enjoy them. It's also most likely true that you want your guests to have an awesome experience while visiting your property. In the 21st century, part of that inevitability means providing excellent connectivity and safety but doing so in an unobtrusive manner. Stay tuned, we're here to help.
We know that owning that valuable property brings technology companies, specifically wireless carriers, to your door with interest in installing small cell radios and antennas for better mobile connectivity. While it is great that these attachments facilitate increased revenues for your property, unfortunately they come at the cost of unsightly equipment hanging from your assets, namely buildings, light poles etc.
NEW SOURCE OF REVENUE   |   CONNECTING CITIZENS   |   SAFETY   |   SECURITY   |   BLENDS INTO ENVIRONMENT
PRIVATE PROPERTY BENEFITS
Unrivaled neutral hosting ability
Environmentally controlled equipment = longer lasting and better-performing equipment
Cost competitive to alternative deployment solutions
Unparalleled security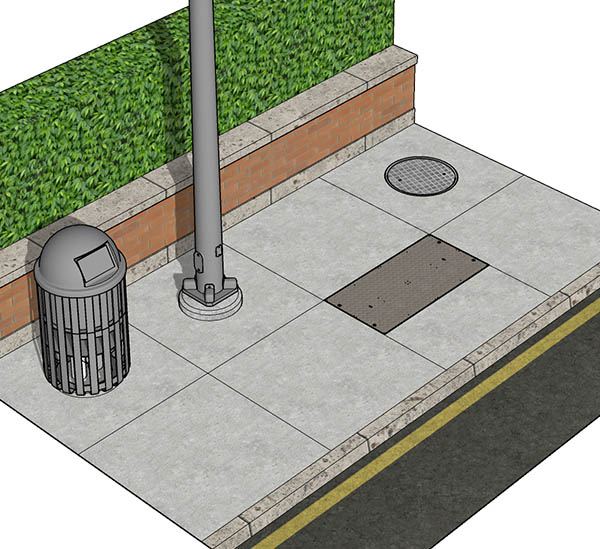 Allow me to introduce you to SYNDÉO's Smart Vault, we are the leader in superior concealment of technology deployments. Utilizing your properties underground infrastructure by installing Smart Vaults enables technology deployments to be done out of sight and out of mind, therefore, maintaining the aesthetic appeal of your property.
VENUE OWNER USE CASES:
Small cell radios | Beacons for property wayfinding and proximity messaging | Multi-access edge node | Autonomous vehicle node | Waterproof fiber splice box