HOW WE ENABLE
SYNDÉO's Smart Vault is an innovative solution for the deployment of Smart City technologies. The Smart Vault seamlessly fits into the 'cityscape' enabling cities and technology companies new locations for secure, waterproof, environmentally controlled and concealed space at strategic locations for the deployment of technology.
WHERE IT GOES
The Smart Panel Vault has been developed with multiple installation applications, examples include:
Sidewalk curb ramps
Sidewalks
Terraces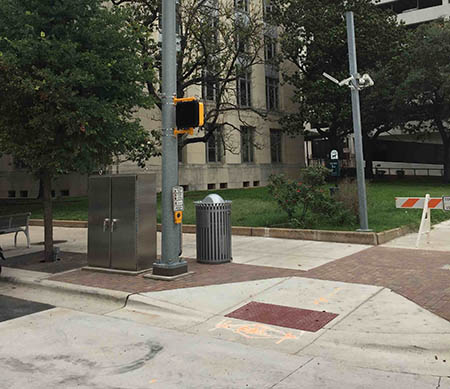 FEATURES
Removable load bearing cover – H20 load rated cover per AASHTO M306
Tactile, slip-resistant surface panel
Thermally controlled environment with electronic heat loading up to *1.8kW
Guaranteed waterproof
Secure – multiple layers of physical and digital security
Clean room cooling available
Multiple sizes and configurations available
Sensors and data analytics
*Based upon corner case condition of installation location greater than or equal to 6,000 ft and an ambient air temperature of 117 degrees F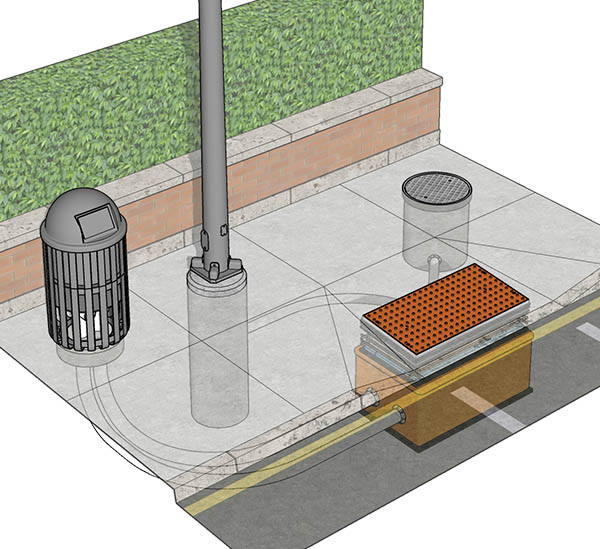 Sidewalk Curb Ramps
Incorporates an Americans with Disabilities Act (ADA) compliant detectable warning panel.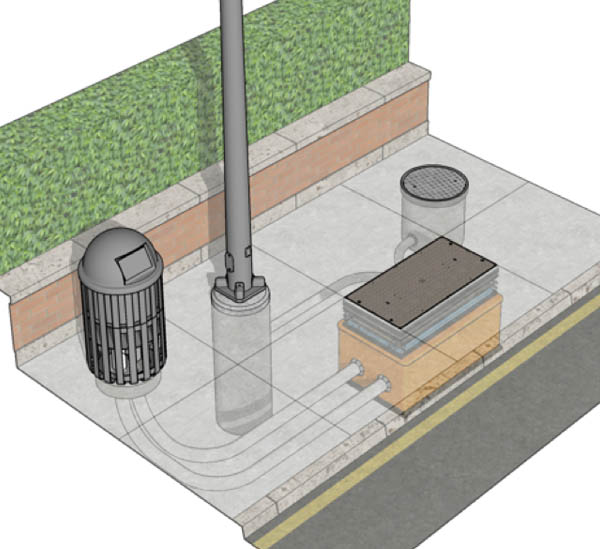 Sidewalk
Incorporates a diamond patterned slip-resistant surface panel.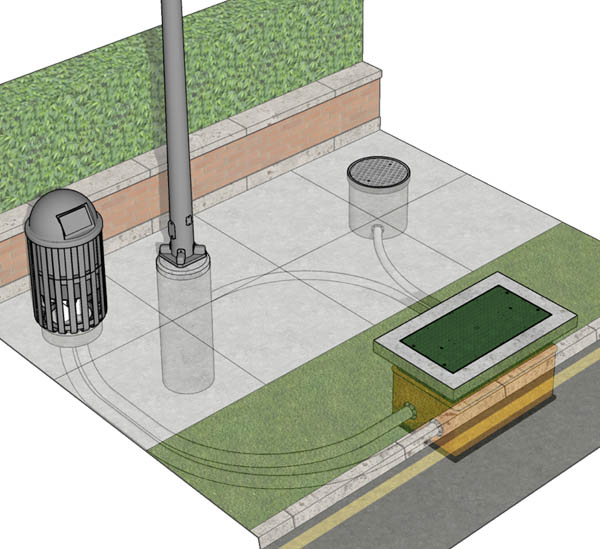 Terraces
Incorporates a diamond patterned slip resistant surface panel.
WATERPROOF GUARANTEE
We understand that water can be devastating to electronic equipment, and that is why SYNDÉO stands behind its Smart Vault with a 100% waterproof guarantee. If water causes damage to equipment housed in a Smart Vault that has been installed in adherence to SYNDÉO's Certified Installation Process, SYNDÉO will replace the damaged equipment at no cost.