BUILDING SMARTER CITIES
Imagine city planning or developer meetings where you could present your proposed technology deployment on their real estate that would significantly reduce, or eliminate completely, any above ground attachments. I think it's fair to say you'd have a captivated audience. Thanks to SYDNÉO's patented solution, that day is upon us!
SPEED TO MARKET   |   COMPETITIVE COST   |   NEUTRAL HOST   |   SECURITY   |  STABLE OPERATING ENVIRONMENT
TECHNOLOGY COMPANY BENEFITS
Cities warmly embrace the Smart Vault concealed deployment solution providing the opportunity for expedited deployments
Cost competitive to alternative deployment solutions
Unparalleled security
Unrivaled neutral hosting ability to share deployment costs
Environmentally controlled equipment = longer lasting and better-performing equipment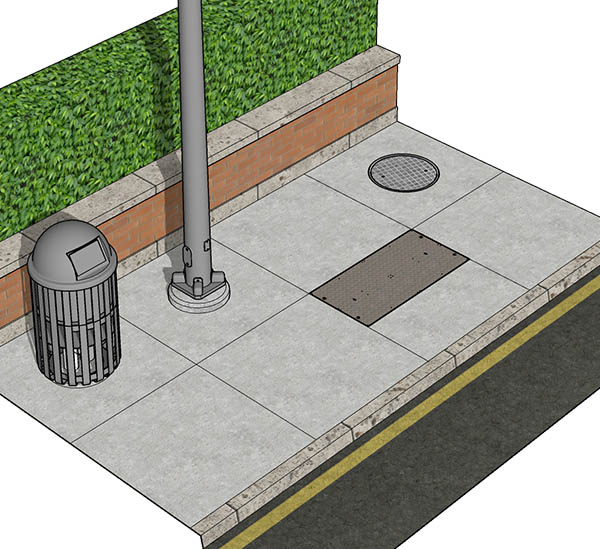 Meet the Smart Vault. Whether you're a wireless carrier, multi-access edge computing platform, autonomous vehicle or environmental sensor solutions provider, SYNDÉO's subsurface technology deployment solution enables strategic locations at street intersections, sidewalks and terraces. The Smart Vault solution provides superior operating environmental conditions, security and concealment for your vital electronics in a guaranteed waterproof vault.
TECHNOLOGY COMPANY USE CASES:
Small cells | Beacons for venue wayfinding and proximity messaging | Multi-access edge node | Autonomous vehicle node | UPS battery backup