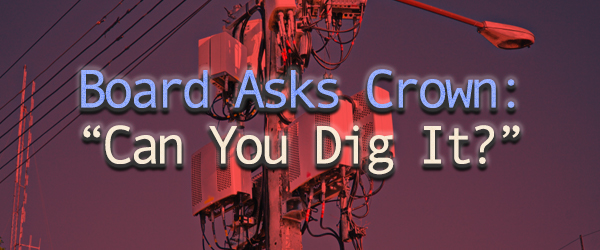 Board Asks Crown: "Can You Dig It?"
When it comes to seven Crown-built Verizon cell towers planned for Palo Alto, the Architectural Review Board recommended that all but the antennas should be placed in underground vaults during a recent meeting. The Mercury News reported that it's a policy for new utilities to be placed underground when possible.
Another, similar Verizon project approved earlier this year allows equipment for 11 towers in four residential neighborhoods to be stored above ground, even though the board at first recommended the equipment be stored in vaults.
This project placed equipment on telephone poles, while the latest project proposed placing it on light poles, which are not as sturdy, reported The News.
The board also doubts some of Verizon's claims regarding the inability to place equipment underground, since it's a more expensive undertaking. "They're looking at the least expenditure for the best return," said outgoing Architectural Review Board member Robert Gooyer. "We're not going to put up with that anymore."
Crown Castle, which will be leasing the sites to Verizon, will work with city planning staff to find a way to fulfill the board's recommendation to vault the equipment, according to city planner Amy French. If it can't do so, the item could go back to the board for further review, or be denied.
The board left open, the possibility that Verizon could tweak its plans so that all equipment is concealed above ground in existing infrastructure, but would want to review it again. The city is required to rule on the matter by February 7, 2019, per the FCC's timeline.
Source: Inside Towers